Home

/

CLICK PLUS PLC ANNOUNCED AS AWARD FINALIST
CLICK PLUS PLC ANNOUNCED AS AWARD FINALIST

CLICK PLUS PLC entered the Australian market earlier this year and has recently been nominated as a finalist in the Control Engineering 2022 Engineers' Choice Awards. This annual award highlights a selection of new automation, instrumentation and control products as judged by its qualified subscriber base. Control Engineering is an American print and online publication for the automation industry. Subscribers are asked to select products 'based on technological advancement, service to the industry, and market impact.' The voting period is happening now (US only) and winners and honourable mentions will be announced February next year.
The CLICK PLUS PLC series builds upon the highly practical CLICK PLC known for its simple control and low learning curve. Like the practical CLICK PLC, the CLICK PLUS is a stackable, micro system with various I/O options and uses the same free software. The CLICK PLUS packs a punch in its low price and advanced options such as Wi-Fi, data logging and enhanced security.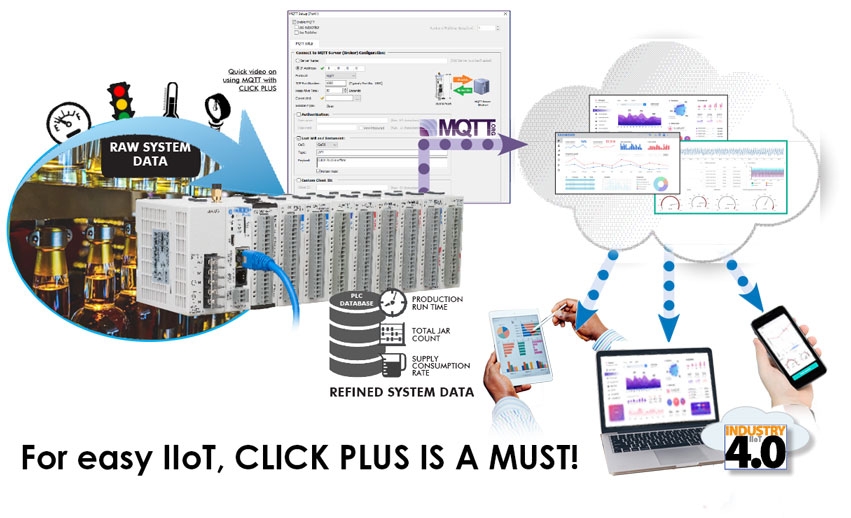 CLICK PLUS PLCs are compact and capable, with CPUs available in three versions—wired, wireless, and wired/wireless. Models are available with built-in Ethernet and serial ports, supporting protocols like the IIoT-standard MQTT, Modbus TCP, Modbus RTU, and EtherNet/IP. Wi-Fi models simplify installation time and reduce cost because no network cabling is needed. Check out our full range of CLICK PLUS PLC options today.
Information and images courtesy of AutomationDirect.com and Control Engineering.