Home

/

MDWH Miniature Circuit Breakers
The ProSense DPTA Series offer accurate low-differential pressure measurement of air and non-condensing, non-corrosive gases of air filter monitoring, building pressurization and clean room applications. The ProSense DPTA Series senses 0.1 to 25 inches (2.5mm to 635mm) water column in positive, negative, and bi-directional pressures.
Download catalogue

MDWH Miniature Circuit Breakers
Up to 63A
Trip curve B or C
MCB in 1, 2, 3 and 4 poles
10kA short circuit breaking capacity (5kA also available)
Miniature Circuit-Breakers - MDWH
The MDWH miniature circuit-breaker (MCB) line offers protection against overload and short-circuit in electric conductors, complying with the tripping characteristic of curve C, according to standards IEC 60898 and IEC 60947-2. Developed to be used in low voltage circuits with direct or alternating current from 2 to 125 A and short-circuit breaking capacity up to 10 kA, the miniature circuit-breaker line includes as accessories: auxiliary contact blocks, single, two and three-pole distribution busbar, and padlock, according to the requirement of safety standards. It also includes trip free mechanism, in which the trip is independent from the handle, and circuit-breaker status indication.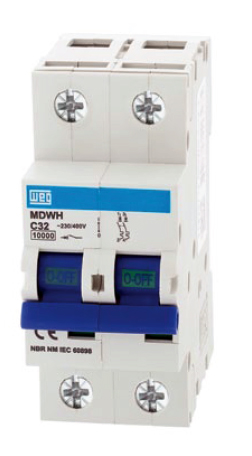 Tripping Characteristic Curves

Curve C
The characteristic of the miniature circuit-breaker of the C curve is the instantaneous trip for currents 5 to 10 times above the rated current. Therefore, they are used for the protection of circuits with installation of inductive loads.
E.g.: fluorescent lamps, refrigerators, washing machines, etc.'s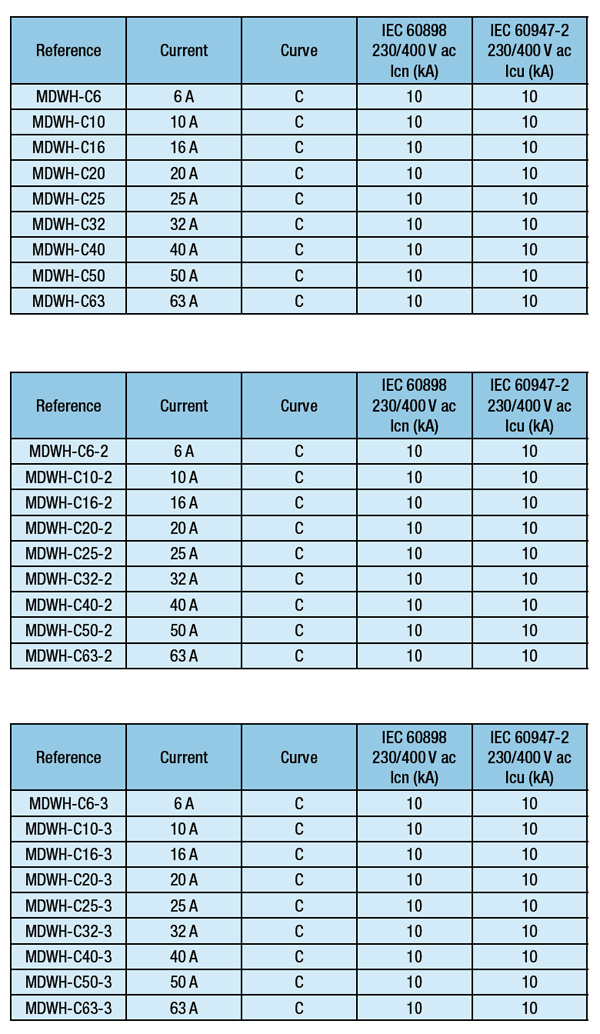 WEG MDWH Overview

Apply for an account with Direct Automation
Access online training, resources and more with Direct Automation
Browse through the list of professional system integrators