Kepware

Kepware provides industrial connectivity via its flagship product KEPServerEX®. With a library of 150+ device drivers, client drivers, and advanced plug-ins, KEPServerEX enables users to connect, manage, monitor, and control diverse automation devices and software applications—from plant control systems to enterprise information systems—through one intuitive user interface.
Product Overview
KEPServerEX is the industry's leading connectivity platform that provides a single source of industrial automation data to all of your applications. The platform design allows users to connect, manage, monitor, and control diverse automation devices and software applications through one intuitive user interface. KEPServerEX leverages OPC (the automation industry's standard for interoperability) and IT-centric communication protocols (such as SNMP, ODBC, and web services) to provide users with a single source for industrial data. The platform is developed and tested to meet our customers' performance, reliability, and ease-of-use requirements.
Watch our two-minute video below to see how KEPServerEX solves common connectivity challenges—providing secure and reliable access to real-time industrial data so everyone from the shop floor to the top floor can make smarter decisions.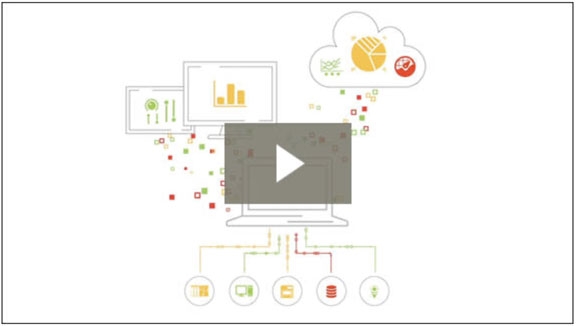 About Kepware
Kepware is a software development business of PTC Inc. located in Portland, Maine. Established in 1995, Kepware has spent the last 20+ years building a portfolio of industrial connectivity solutions to help businesses connect diverse automation devices and software applications. We have been recognized as an early player in the Industrial Internet of Things (IoT), and serve a wide range of customers in a variety of vertical markets—including Manufacturing, Oil & Gas, Building Automation, Power & Utilities, and more.
Kepware only delivers industrial-strength solutions that are designed, tested, and certified to meet the demands of industrial automation applications. We will not release a product until it has successfully passed all stages of our rigorous quality control process.
Kepware has been honored with accolades that speak to IoT innovation, product quality, customer support, and company culture. We continuously improve our systems and processes, empower our employees, maintain financial viability, and use our resources in innovative ways to benefit our customers and staff.
Download Now
Kepware offers free, fully-functional demonstration software. Download, install, and configure KEPServerEx in under 5 minutes. Complimentary pre-sales consultations are available upon request.