BRX Application Story

BRX PLC used as a custom House Battery/Generator controller for a Marine Installation.
We enjoy hearing application stories from our customers, and this time we thought we would share…
The BRX controller is a versatile unit, offering a range of features from small to medium-sized applications. New Zealand based company Cole Power installed a BRX PLC to monitor a large house battery bank on a 68ft Nordhavn Yacht. The BRX PLC will Auto-start a backup generator when additional charging is needed and shut it down again when charging is completed.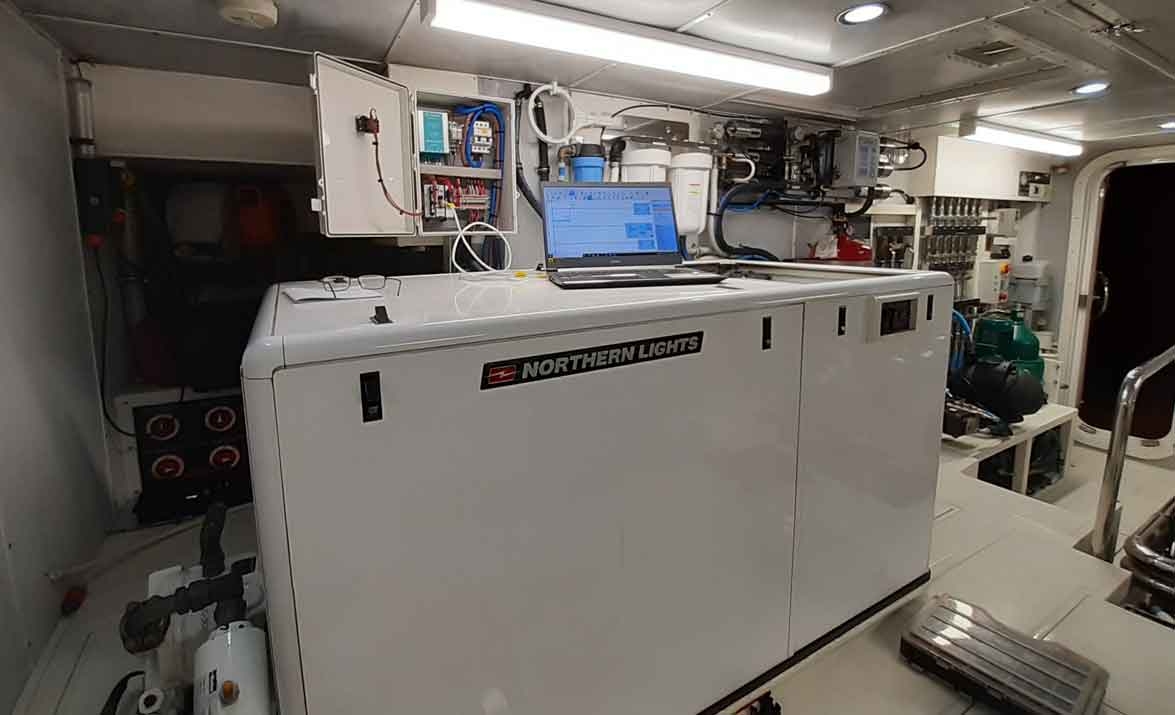 BRX controller behind genset
Cole Power provides Auckland businesses with a full range of industrial and marine electrical solutions, from complex electrical design projects through to ongoing industrial maintenance programmes. Russell Cole, experienced technician explains.
"The auto start feature is initiated when the House battery voltage becomes low for a set period of time. The BRX then takes control of the genset and initiates the starting sequence. These gensets are very basic and have no electronic controls for starting and stopping them so we used the BRX relay modules so we could mimic the rocker switches that these units use.
We are logging the number of starts and the time it started via the micro SD card. We also made sure we built in some safety by not over cranking the generator and only trying to start it 5 times before the PLC will lock the process into a fault that needs to be reset via the user".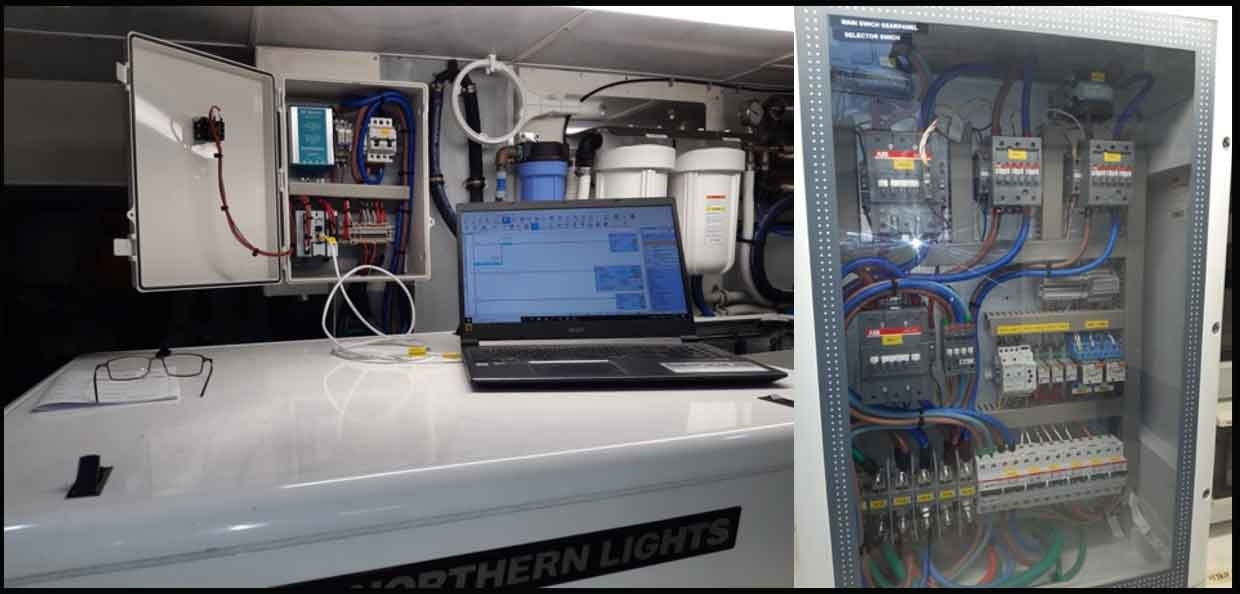 The BRX is a compact, stackable system that can be used as a stand-alone unit or customised to specific needs. In this application, the BX-DM1E-10ER3-D and BX-08TR were used.
BRX Controller Family
The BRX series uses the FREE Do-More driven software and there are four Micro PLC Unit (MPU) form factor combinations available (3 with built-in I/O) to provide strong system designs that fit application requirements exactly, keeping system costs to a minimum.
With the capacity for IIoT Integration, data logging, motion control, high speed I/O and processing power, with customizable communications, the BRX Series of controllers really are your low cost entry into the world of IIoT.
BRX Micro PLC Features
Data Logging Built-In
Motion Control Included
On-board Serial/Ethernet Communication
IIoT Edge Device
Integrated Discrete, High-speed and Analog I/O
Interchangeable (and Hot-swappable) Communication Ports
Free Programming Software with Simulator
Free Technical Phone Support
User manual is a free download
Images courtesy of Cole Power and AutomationDirect.com
Article contributions from Russell Cole of Cole Power Industrial Electricians. Cole Power is an Auckland based electrical engineering and contracting company. For over 10 years, they have provided a full range of electrical and engineering services to industrial and marine clients including designing of systems, installation, maintenance and repair.
Learn More about BRX controllers

here
Have an application story you would like to share??? Get in touch!!
News@directautomation.com.au